We supply tandems & tandem parts throughout Europe
Current build times on new tandems
Wednesday 14 June 2017, Filed in: General
We have a range of tandems from several different manufacturers. Some of these are available to take away immediately and some are special order.
Our lead times from ordering vary depending upon the time of the year. Below is an indication of how long it will be after placing your order for the tandem to be ready.
Orbit Tandems - Routier, Velocity & Lightning, normally 2 weeks but at the moment it's 5 weeks.
Orbit Tandems - Summit, the next tandem ordered will be available probably in October. There's a possibility of an August slot being available.
KHS - folding Sausage Dogs, these are available immediately and we have one built in the showroom to take away.
Cannondale tandems - About 1 week from ordering if we have it in stock, otherwise it can be up to 6 weeks. Note 29ers have sold out and we have just 1 large in stock which is available immediately.
Dawes - around 1 week
Ridgeback - these are in stock and will just be a couple of days or if being delivered around 1 week.
Hase Pino's - these are currently ex-stock from Germany, unless you choose a custom which can take a couple of months, otherwise they take around 2 to 3 weeks.
Cyfac - these are all custom made and lead times can vary from around 3 to 5 months.
Ruth & John on Woman's Hour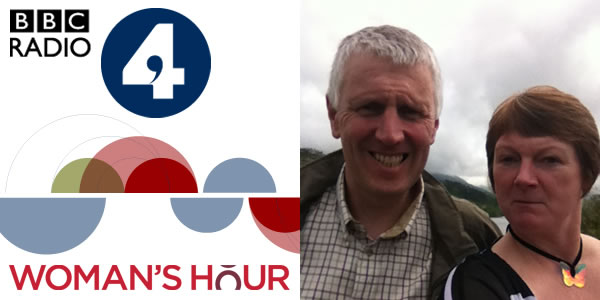 Discover Tandeming Voucher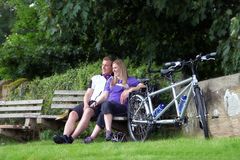 Fed up with cycling fifty yards behind your partner? Why not try one of our Discover Tandeming days!